Caravan cl site
We have an area of one and a half acres of slight sloping grass with 6 electric hitch up points.
We are open all year.
Fishing lakes
A thriving trout fishing lake created in mid 1970`s, is a forerunner of present day diversification which is run as a syndicate of 25 members,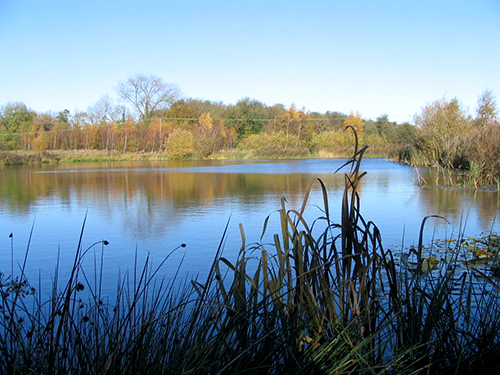 Also a 1 1/2 acre course fishing lake built in 1996, which is let on day tickets at the door. (Contact details 07850 671422)
In 2006 we finished rebuilding the outbuildings at Hillhouse farmhouse, with a toilet and wet room for the use of the caravan site and 2 let offices. This work was grant aided by DEFRA Rural Enterprise Scheme with a 45% grant, "this project was supported under the England Rural Development Programme by the Department for Environment, Food and Rural Affairs and the European Agricultural Guidance and Guarantee Fund"
Also a Biomass boiler was fitted to heat the house and offices with grain screenings or woodchip. This has also been supported with a 45% Low Carbon Building grant, which was completed in June 2007.
Property Lets
As well as the 2 offices to let we have Poplar Farmhouse which is let on a short-hold tenancy, after having been totally renovated in 1998 at considerable expense, including 1/10 hectare of plasterboard.
My wife and I have 2 other cottages off farm which are let out on short hold tenancy.